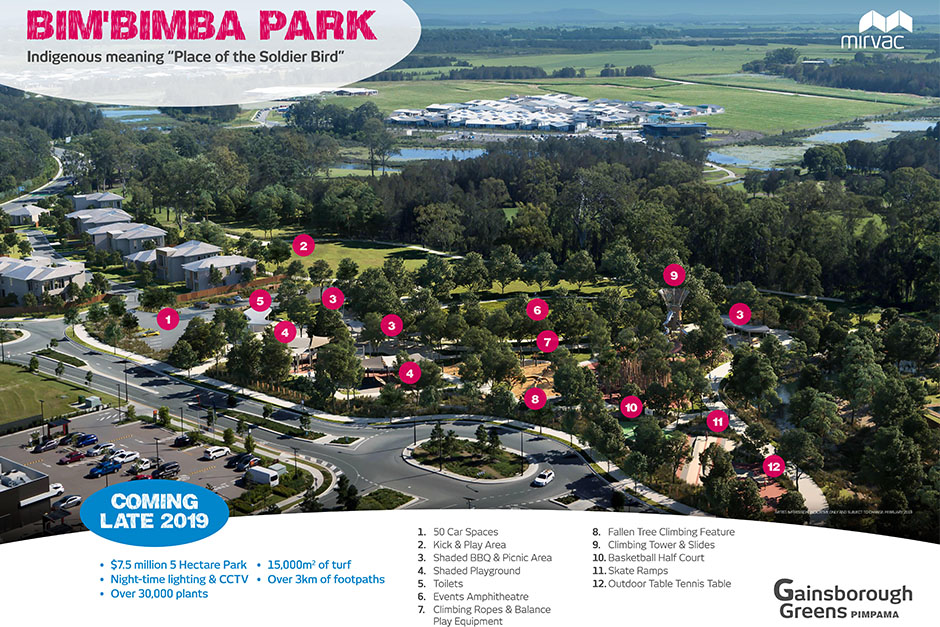 Construction is Underway on Our New Park!
Dubbed 'Bim'bimba Park' meaning 'Place of the Soldier Bird' and located in the centre of Gainsborough Greens. Take a look at what our new community park will look like.
We can't wait to show you the finished product! - anticipated to open late 2019.