Get Closer To it All
Residents enjoy close proximity to everything from transport and education through to shopping & dining, services and specialty stores. But by far the most fun is exploring the expansive green open spaces that make living at Gainsborough Greens so special.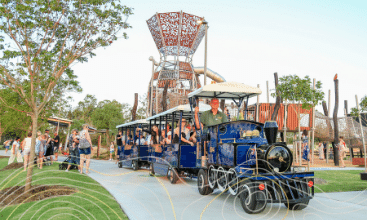 Community Program
Our community program turns neighbours into friends through a calendar of regular activities. From walking groups and play groups to coffee catch-ups and book club – there's something for everyone.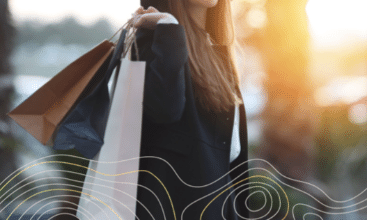 Shopping
The convenience of Pimpama City & Pimpama Junction Shopping centres are right on your doorstep with groceries, food, fashion and more. Or travel a little further to Westfield Coomera for entertainment galore, including Event Cinemas.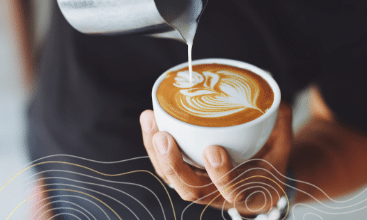 Cafes & Dining
Pimpama Tavern is our pick for lunch with friends or dinner with the family. And for those early morning coffee runs you can't go past long-time locals Whistlestop Café.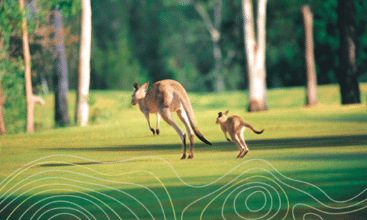 Conservation
Gainsborough boasts 173 hectares of conservation area. From rehabilitating 73ha of old growth forest to creating an additional 100ha of new habitat and wetlands for our local wildlife. Follow our Gainsborough Wildlife Facebook page to see who the locals have spotted.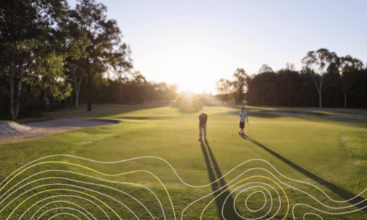 Golf Club
Tee off at the Gainsborough Greens championship golf course or relax on the clubhouse deck and take in the natural surrounds.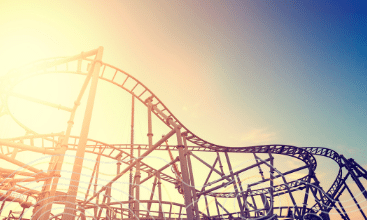 Theme Parks
Thrill seekers unite! Gainsborough Greens just a hop, skip and jump away from the Gold Coasts famous theme parks where you can rub shoulders with super-heroes and get your adrenaline kick.
Park Life
Over the years we've delivered 32 hectares of parklands and over 13km of walking & cycle trails for the community to enjoy.

With a focus on the use of recycled and repurposed materials, these parks put the 'green' in Gainsborough Greens.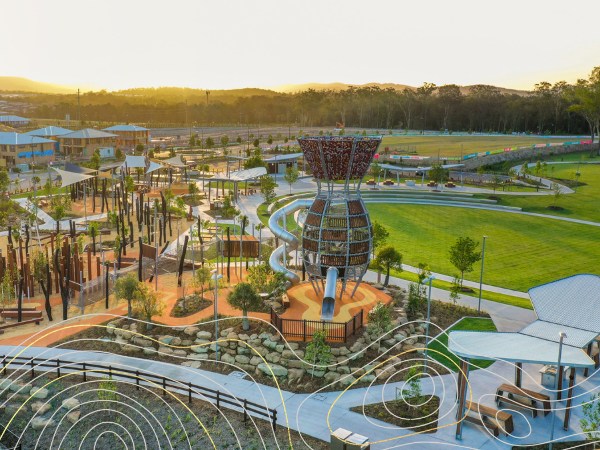 Bim'bimba Park
Located in the heart of Gainsborough Greens, Bim'bimba Park, meaning 'place of the soldier bird', is 5 hectares of action-packed fun.
Featuring stake ramps, a basketball court, 3km of pathways to cycle & scoot and the iconic 14m high climbing tower & slide it's easy to see why this park is so popular.
We've also recycled and repurposed a large amount of the materials used in this park and relocated the 20 year old fig trees from the old golf clubhouse site.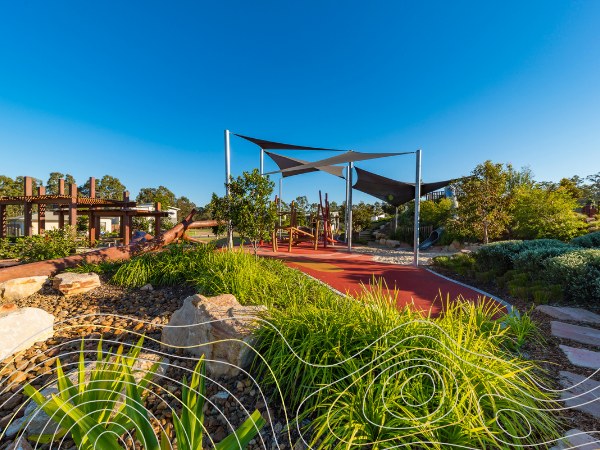 Forest Green Park
A local secret, this lush award-winning park features 52 tonnes of recycled timber in the form of log forts, a fallen tree climbing sculpture, swing sets and more.
Find it tucked away on Melville Drive.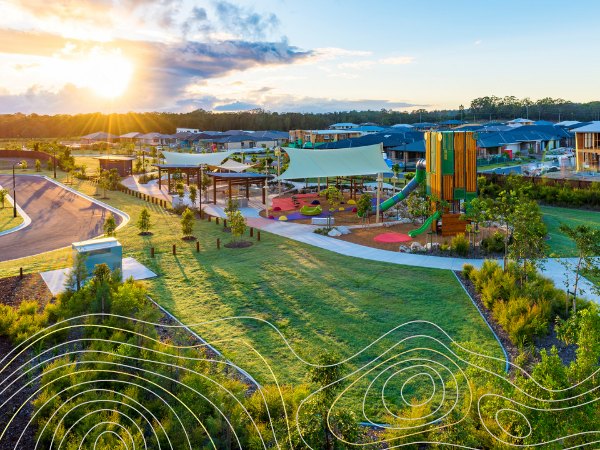 Aquila Park
We love our slides at Gainsborough Greens! And Aquila Park on Swan Road features a large recycled timber climbing tower with not one, but 2 slides. There's also play equipment for kids big and small, sheltered barbeques and toilets.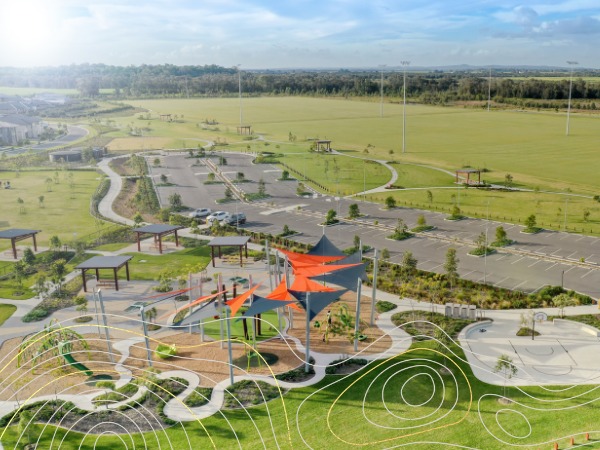 Gainsborough Parklands
Our largest park, Gainsborough Parklands on Great Sandy Circuit features 2 full-sized AFL fields, a playground, basketball half court, barbeques, and an off-leash dog park. The Gold Coast City Council are also busy constructing a sporting clubhouse which will facilitate local sporting teams and provide toilets for public use.