ELEVATE YOUR LIFESTYLE
Welcome to Gainsborough Greens, a thriving residential community with nature on every doorstep. Here, Mirvac's masterplan comes to life with each home only steps away from lush parklands, and over 65% of the neighbourhood dedicated to open green space.
Over the years we've developed a well-connected neighbourhood for families and young professionals alike, with hectares of new habitat for native plants and animals.
With a unique offering of vibrant, green land for sale midway between Brisbane and the Gold Coast, our range of housing options, high quality streetscapes, abundant parks and playgrounds make Gainsborough Greens the ideal location for residents who value a connected community and active outdoor lifestyle.
---
Find the perfect space to build your dream home amidst our idyllic natural setting with options to suit your lifestyle and budget.
Be inspired by our range of premium turnkey houses for sale in one of Queensland's fastest growing suburbs, with superb finished and fixtures optimising your indoor and outdoor lifestyle.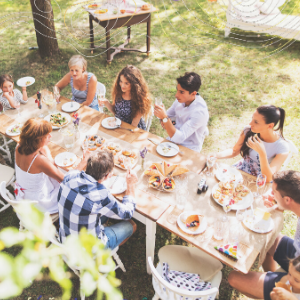 Community
Connect with your neighbours through our program of events and groups designed to engage and support the local community.
Masterplan
With residential precincts immersed in a haven of green open space at the heart of which lies the golf course, Gainsborough Greens offers the convenience of the city with easy access to shops, schools and transport, with the community feel of a small town to create your perfect lifestyle.
First Home Buyer Hub
We asked First Home Buyers from across the country what challenges they faced, and our team of experts have curated a wealth of useful information to help guide them on the path towards home ownership. Our hub features step-by-step guides, information about buying power, pathways to success and more.